eCom Elites 2.0

Review – Don't Buy Without Reading This!

Introduction

If you're interested in dropshipping and starting an online business, then you're likely looking for an excellent drop shipping course to get you started. But, nowadays you already know fake gurus try to prey on others with their $1997 courses. Today, We will be looking at one of the most affordable courses called eCom Elites and we are going be seeing if his course is worth the money. Skip to the bottom to find out the final verdict if you don't want to read everything.

Now, if you're new to the online world, you may be wondering if dropshipping is a legit business model. It is not only legit but also one of the fastest-growing digital business models. Basically, you will be creating an online store using an eCommerce platform such as Shopify, or you can build a typical WordPress website and add a Woocommerce plugin. There are many other ways to add eCommerce capabilities to a website, and it all depends on your needs and what you're comfortable using. With this business model, you will also need to decide on what type of products you want to sell and then find a company that is willing to drop ship those products on your behalf.

There are many ways to find dropship companies, and you can start by looking for them on Aliexpress or Alibaba. You can even approach large manufacturing companies that create the products you're interested in selling and ask them to dropship for you. So, once you have entered a dropshipping agreement with a company, you will add the products that they've agreed to dropship for you on your site. Then, you will need to get targeted traffic to your site so that people will start buying products. Once a particular product is purchased through your website, you will either manually send this order to the dropship company, or you can use an app to submit orders for you automatically. The company will then ship out the product to your customer, and they can even label the products with your branding so it can appear as though your company personally manufactured the product.

Dropshipping is a very successful model once you can ensure that you maintain your profit margins. For example, you will need to re-sell the products at a higher cost than you pay for them, and you will also need to consider the cost of running the website, employees, and of course, buying ads. So, for example, if you have a pet website that is selling dog necklaces and you're buying each one from the dropship company at $5, shipping is $3, and ads cost $5, then your total cost is $13. As a result, you need to sell at $14+ in order to make a profit.

Once you can balance your sales and expenses in your favour, you can scale up your business and make thousands of dollars in profit. However, doing this requires a good bit of know-how, which is why it is essential to follow the guidance of someone who has been in this industry for many years. The creator of eCom Elites, Franklin Hatchett, has been successfully doing dropshipping since 2009, which is one good sign of a good course because many fake gurus only have one or two successful stores and they use those to get people to buy their course.
---
Who is eCom Elites For?
eCom Elite is a world-class online course on dropshipping and e-commerce. This course is jam-packed with quality content, including 170 targeted videos detailing various steps in building a successful business.
This is a world-class course for those wanting to learn the ins and outs of online businesses while building one of their own. The course offers a little bit of everything and is built on the shoulders of Franklin Hatchett, who is now one of the most critically acclaimed professionals in the world of business. He has spent years illustrating different methods and is appreciated for going the extra mile when it comes to assisting members and ensuring their business pushes forward.
The video content is ideal for those looking to learn at their own pace and want to make sure they soak in as much information as possible. Rather than cutting corners, each video breaks down the various steps needed to push forward as an online businessperson.
The modules include:
Create an Online Shop
Getting Traffic Through Instagram
Using Email Marketing
Finding Products to Sell
Using Google Ads* And More!
The average person getting started won't know what works and what doesn't. This is why the team behind eCom Elites has taken the time to detail everything step by step, making it easy for those who want to learn on the go. Rather than guessing and not knowing what to do, every single blank is filled with this comprehensive set of videos.
Take the opportunity to go through each video, learn new-age concepts, and implement them in real life.
By using an "over the shoulder" approach, it's easier than ever before to make use of a top-rated course to make the most of your initial steps. Setting up an e-commerce shop or dropshipping business is all about getting past those initial hurdles before scaling up. This course offers everything a student needs to push forward and continue to grow at a rapid rate.
For that still trying to wrap their head around the content, there are weekly Q&A sessions available with Franklin to make sure everything is taken care of. Whenever you have questions, you can easily wait for one of these sessions and learn more about what works and/or what doesn't.  It's a learning process, and this is the foundation for long-term success, especially as a beginner.
---
Who is Franklin Hatchett?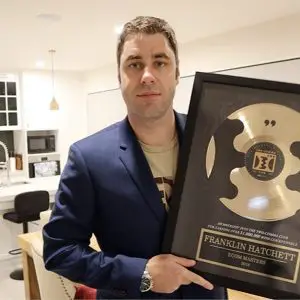 As mentioned above, Franklin is a New Zealander who started dropshipping since the early days in 2009 and started teaching it in 2015 when it was now starting to grow. As a result, this makes him an authoritative teacher, and his course can help you to successfully start-up a dropshipping business by taking the right type of action. Best of all, this course contains examples from Franklin's own profitable dropshipping stores so you can rest assured that he is not a false guru.
He also has a great affordable course on affiliate marketing which is also one of the best in the market. Along with that, he has a great Shopify theme called eCom Turbo which you can read my review here.
---
eCom Elites 2.0 Video Reviews
Watch some other videos and opinions on the course first before reading what I think about it.
---
What to Expect in This eCom Elites Course?
This course is full of non-fluff and actionable advice that will enable you to build an eCommerce store in no time. There are 12 modules where, after the introduction, you will learn how to do niche research and source products. Franklin will actually show you how and where he finds products for his own stores. In the next module, you will learn how to set up your first Shopify store. This is quite easy to follow, especially if you've never done so before. It goes into details of what apps to use, how to set up shipping, how to set up sales funnels, and more. Once you've set up your store, you can move onto the next two modules, which cover Facebook and Facebook ads. This is the most detailed module in the course since learning how to create Facebook ads is at the core of dropshipping. You will learn how to set up the Facebook pixel, how to target, how to set up your ad account right, how to split test ads, so they become profitable, and more. These two particular modules are the most detailed when compared to other dropshipping courses, which is what sets eCom Elites apart.
Once you've finished the Facebook modules, you will move onto the Instagram module. It will show you how to get targeted traffic from Instagram and how to run ads correctly on this platform. You will also learn how to engage your followers on Instagram and easily attract new ones. Once you've finished up this module, you'll move onto the SEO or Google traffic module. Here, you will learn how to do SEO for your store and get free traffic in addition to paid ads. Next, in the business and sales module, you will learn how to get more sales and scale your business by hiring virtual assistants. This is critical if you want to scale your business from earning hundreds of dollars to six figures. The last few modules will cover a few top-secret videos, updates, video requests, and weekly Q&A sessions.
There are over 100 videos in this entire course, and you will only pay $197 for it, which is quite cheap when you consider the immense amount of value and the typical cost of other similar courses on the market. So, if you're looking for a well put together resource on how to build a profitable dropshipping business, this is definitely the course to purchase.
---
All Available Modules in eCom Elites
MODULE 1: Setting up Shopify
Shopify, as mentioned above, is an e-commerce platform that allows online marketers, entrepreneurs, and growing companies to create their own online store without having to worry about any type of coding, backend management, server management, or speed optimization. Shopify and its engineers take care of everything for you, allowing you to focus on your business and giving you the opportunity to explore all possible ways to expand your customer base.
In this first module, which essentially consists of 17 videos, Franklin will guide you through each of the essential steps to create a successful online store on Shopify. You will also be introduced to themes and extensions that will help you further customize your website and optimize it for better conversion. In the fourth video, Franklin will introduce you to the eCom Turbo Shopify theme that costs between $97 and $147 (depending on the features you want for your site). You should note that eCom Turbo is Franklin's product, which he believes is the best-optimized Shopify theme for search engines, the easiest to use, and the most powerful in the world.
In the 10th and 11th videos, you will learn how to configure several payment options (specifically for the United States) and provide specific details for tax purposes. Be aware that a key aspect of running a successful business is honest with your taxes, because any irregularity will not only hurt your business but will also expose you to significant penalties.
In the 12th video, Franklin will assist you in understanding the importance of setting up a checkout abandonment system to automatically send an email notification to potential buyers who have added a product to their cart but have not yet made the payment. By sending them reminder emails, you increase your chances of converting these abandoned orders into successful purchases.
In the final videos, you will be guided through the process of setting up the shipping, custom domain name, setting up of the sales system, funnel store, and various strategies to improve the overall sales rate.
MODULE 2: Sourcing Products
With more than three hours of detailed video tutorials and step-by-step guides as a bonus, this module alone provides you with all the information you need to know about sourcing products from many third-party websites and starting your own business based on these products to generate stable online revenue.
This module consists of 20 videos and is largely divided into three different sections, including searching for suppliers and building relationships, using third-party websites to conduct your searches and choose a market, and finally using some already popular niches to build your online dropshipping business.
The first video is essentially an introductory video aimed at giving you a solid foundation on how you can use AliExpress. For those won't know or haven't heard of it ever before, AliExpress is China's largest online B2B e-commerce, B2C platform with a massive selection of a billion+ products in every niche imaginable.
One of the main reasons why this video is mainly aimed at AliExpress is the fact that most of the products available on this platform can be available at extremely low prices and that you have done your research correctly, you could also find vendors who will provide you with their products with 15 or 30 days of return.
AliExpress is free to join the website, and you can do unlimited manual searches on their platform without any type of limitation, which again makes it a lucrative option for most marketers who are ready to or already in dropshipping business.
Now, assuming that you are not interested in Chinese products, then you will have to do your own research on platforms such as Salehoo, which, once again, will require you to invest $67 to use the search functionality of their platform fully.
From the 3rd to the 6th Franklin video will discuss the different approaches to product research. It will teach you how to understand a product sales volume graph to the data mine if the product is still in the trend and has a potential market in the United States or any other country. Remember that you would not want to promote or invest in a product that does not have a potential market in your target country. Even if the product has little competition, if it has no potential buyers, you will waste your money, which you obviously don't want to do.
By following these four videos, you will be able to target a specific niche and use testing techniques to find winning products that will not only solve your buyer problem but also help you generate interesting revenue.
From the 7th to the 14th video, you will discover the different websites such as Wish.com, wanelo.com, Facebook, and mind maps to take your product search to the next level. Understand that these videos are supposed to teach you with advance strategies that most other people who are ready to start a dropshipping business don't know about. So, by following these videos, you will always be one step ahead of your competitors, which will give you a greater chance of success.
Finally, the latest videos are made up of bonus material where Franklin discusses and introduces you to his proven six-digit products. Although he doesn't guarantee anything, he does guarantee that the products in which he has invested still have potential buyers and that by following his tutorials and applying your knowledge, you can also generate six-figure annual revenues.
MODULE 3: Facebook Ads
Are you one of those who don't have any patience to wait for SEO to take its effects? Do you have sufficient funds to experiment on advertisements and drive laser-targeted potential buyers on your dropshipping website? Well, if that's the case, then this section is a definite must for you. In this module, Franklin, with over 50 videos that equate to more than three hours of fresh and informative content, walks you through every single step essential for creating a successful Facebook ads campaign.
This module can broadly be divided into five broad sections. The first section introduces you to various aspects of the Facebook advertisement; the second section is to help you experiment with Facebook ads by investing a minimal amount of $5 or $10. The third section is to educate you about key performance indicators; the fourth is targeted at helping you create advertisement optimized images, sales copy, and videos to improve your click-through rate. Finally, the last section is targeted at helping you scale your successful advertisement campaign and setting up a retargeting structure to further improve your conversion window.
In this module, Franklin will not only help you understand the process to set up Facebook ads but will also show you how to create one by personally investing his money in his Facebook ads and sewing you the step-by-step process. The quality of content which Franklin shares with you is unbelievable as unlike other courses, he won't be sharing just screenshots but will actually be moving forward one by one as he himself was a beginner, and this his first time experimenting with Facebook ads.
The last few sections in this module are very crucial as they are some crucial advertisement components, and it is recommended that your complete attention at following them. Setting up a look-alike audience and implementing retargeting structure will truly help you to automate your Facebook ads camping completely. The last radio which is on conversion windows is also important as it will help you to decide whether your acts are working and if not, what possible options do you have to improve it.
MODULE 4: Instagram Traffic
Instagram, which probably is the world's most popular platform for promoting fashion or health-related products, is continually becoming more competitive and pricier. As more and more marketers are trying to tap into the huge millennial customer base, Instagram, as a platform, has implemented various limitations on what you can promote and the number of details related to their customers you can collect in order to promote them your products.
In this module, which consists of nine videos, Franklin goes to the process of setting up an Instagram account, finding niche-specific influencers, negotiating the rates, and finally, learning your Instagram ads campaign.
In the fifth video, you will discover a foolproof strategy to find potential influencers using Google and how you can work with them to promote your products.
The last few videos are mainly targeted at setting up advertisements on the Instagram platform. You will learn how to filter out potential audiences employing various variables such as location, age group, interest, and how to read ads analytics to further improve your campaign in order to get a better return on your investment.
MODULE 5: Email Marketing
Email marketing module consists of 15 videos, including two bonuses targeted at winning back customers using coupon codes and properly understanding and analyzing the data to improve your marketing campaign further.
In the first video, you will get an overview of what email marketing is and how, as a marketer, you can implement it in your business to grow your sales and customer base. Moreover, in this video, Franklin will discuss ContactFlow, which is a free Shopify extension that you can install on your Shopify store to enable mail list collection directly from your website.
In the second video, Franklin will guide you to properly set up the Shopify plugin so you can properly harness its true potential and collect emails from your customers at every opportunity you have.
The third video is all about drafting your first email and sending it up to your potential customers.
From the 5th to 9th video, you will be educated about various different features of the ContactFlow email marketing platform and how you should set it up so it can work in synchronization with the Shopify store. Finally, in the 11th and 12th video, Franklin will discuss various strategies to warm up your potential leads essentially using coupon codes and how to draft conversion-optimized subject lines to persuade your subscribers to open your emails.
MODULE 6: Chatbots
This module is a new iteration to version 2.0 and is focused entirely on automated chatbots. This module brings you ten videos helping you build a foundation of what chatbot is and how you can utilize its advanced features to improve your revenue.
Chatbots are essentially small programs meant to provide an automated response to your potential customer's queries. You can set of predefined questions and provide answers to them, and whenever those or similar questions asked by any visitor, your chatbot will reply to them. In case your visitors ask questions, which aren't defined, they will be asked to share their email addresses where you can deliver them their answers.
Later in this module, Franklin discusses how to properly set up a popup box containing your chatbot and how you can use it to improve your email subscription list.
MODULE 7: Sales Funnels
Sales funnel module is also a new addition to version 2.0 of eCom elites and includes a wealth of information on how, as a marketer, you can leverage sales funnels to drive in more traffic and generate more revenue.
Usually, any e-commerce website generates revenue by directing potential customers to the cart page and then finally collecting their payment. Sales funnels work in a similar way but with a modern twist. Once payment has been collected, it direct customers to another product which marketer believes will help the customer to improve their business further. Obviously, customers have the option to skip that, but when they try to do that, they are offered a coupon code so lucrative they decide to make another investment.
This sales funnels module consists of 15 videos and helps you understand how you can integrate it with your Shopify website and then connect it with multiple payment options, including Stripe as well as PayPal. Finally, Franklin discusses what type of products you should add to your funnel such that your customers are persuaded at making yet another purchase.
This module also consists of three different bonus content discussing various strategies on how you should price your funnel, funnel retargeting, and generating money with funnels.
MODULE 8: Google Ads
This is another valuable addition to eCom Elites v2 geared to help one understand the major difference between the world's two most popular, extremely cost-effective advertising platform with a global reach of over 6 billion devices. Within this module, Franklin focuses primarily on Google's advertising platform, discussing the various advantages and disadvantages compared to Facebook ads.
In total, this module consists of 17 videos giving you an overview of Google's ads and the Google shopping platform. Starting with the first to the ninth video, you will learn the essential steps for creating an account, filtering your audience, placing bids, searching for keywords, and finally retargeting in Google Ads. The videos from 10 to 17 are primarily oriented towards Google's shopping platform, which enables marketers and businesses to access potential customers from over 35 countries.
MODULE 9: Organic Google SEO
Like many other dropshipping courses, Ecom elites features a dedicated SEO module to help build organic traffic without investing a dime. However, it is worth noting that this module just gives you an overview of what SEO is, what and how to do keyword research, where to generate 100% white hat backlinks, and a bonus module where Franklin discusses some great tips to rank websites on Google easily and quickly. This specific bonus module is fortunately available on the standard and ultimate plans giving every buyer the opportunity to use the tactics to improve their on-page and off-page SEO efforts further.
MODULE 10: Top Secret Videos
The final video module focuses on the strategies, tips, and tricks Franklin learned and honed over his successful years as an Internet marketing and dropshipping guru.
This final module consists of seven videos and provides you with ideas on how you can improve your average order value using a variety of advanced and guaranteed methods. All of these methods are very exclusive to this course and are exactly what Franklin uses in his daily business to generate a six-figure annual income.
You will also discover various platforms where you can hire qualified and inexpensive virtual assistants to take your business to the next level and incorporate automation, allowing you to step back and relax without having to sacrifice anything.
Finally, Franklin talks about reviews, coupons, and warranty upsell techniques to leverage laser-targeted website traffic to your online store and improve your overall AOV by offering a warranty upsell during the order process to generate more revenue without spending a penny more.
Access To Closed Facebook Community
Perhaps the most exciting benefit of being a marketer or entrepreneur is the opportunity you always have to learn new things, strategies, and techniques that you can use to improve your existing business further or create a whole new source of income.
By investing in eCom Elites, you have access to one of the world's best marketing and dropshipping groups with over 6000 active users, representing both experienced marketers and beginners. Being a member of this community, you will have the opportunity to ask questions, share ideas, and learn expert advice from professionals, including Franklin.
---
eCom Elites Real Life Example
As long as a student is ready to put in the time to learn what eCom Elites have to offer, they're going to be headed down the right path. This is the charm of Franklin Hatchett's course and what it has to offer to those willing to learn.
As you continue to look through the various real-life examples, you're going to notice something rare to see. There are people of all ages doing well, whether they're young teens or older professionals. Everyone following this online course is getting to learn more about what works and how to make use of their marketing strategies.
Franklin often mentions to his students the importance of working hard and working smart. He mentions this can be done by anyone as long as they are ready to follow his videos and use the strategies he deems to be most important.
---
Pros and Cons of eCom Elites
1) Comprehensive
If you look at the ROI, the volume of information you get to learn from this course, and then compare the two to all the other Internet marketing courses on the Internet, you will be tempted to ask yourself why Franklin Hatchett has priced his course so low?
With 170 videos and multiple bonus guides, you are gaining access to one of the complete online courses in the business. This is as good as it gets for those wanting as much information as possible. The videos are detailed, professionally done, and help provides access to content others aren't teaching.
2) Up to Date
Not only are there several high-quality videos in this course, but you are also getting the opportunity to review new-age information that's in line with your requirements.
You are going to learn from the best while implementing strategies that are working right now. If you have any doubts, look at all of the real-life examples of people doing well on his YouTube channel.
eCom Elites simply works by offering world-class content when it's fresh. For the rest, you can easily go through his Q&A sessions to learn more about certain tips and tricks for long-term success.
3) Engaging
Don't want to get bored while watching 170 videos?
The beauty of Franklin Hatchett is his charm and how well he's able to convey difficult information. Beginners looking to get their feet wet aren't going to get overwhelmed as long as they're ready to work hard.
The content is fun, engaging, and inspirational.
4) Takes Time to Watch All of the Videos
The only negative associated with this course has to be its length. Yes, this is a positive, but it's also something to keep in mind for those who want to get started right away. There's a considerable amount of information, and it can take a bit of time to get through all of it. However, once you manage to watch all of the videos, you will end up with a strong foundation for future success. Plus, you can always revisit the videos whenever you get stuck, which is ideal as an entrepreneur.
---
Final Verdict
Is It Worth It? Final Verdict
Now, keep in mind that you will definitely need to put in the work and adapt to start making money because this is NOT a get rich quick scheme. I REPEAT this is not a become rich overnight with a press of few buttons. This will require a TON of hard work or else YOU will not see results. (I have warned you, your purchasing a course, not a lifestyle, it's up to you to make it happen)
eCom Elites is a course which is extremely thorough to help you with Dropshipping and start your eCommerce business. There are amazing strategies which even veterans don't know about. Some people might say "Oh, can't I just find this information for FREE online?". You can, however, if you're doing dropshipping you're definitely going to be doing paid advertising.
If you know anything about Paid Advertising, you know if you don't know what your doing you can lose some serious amount of money. Spending 197$ – 297$, will not break the bank and the course will guide you on proper advertising. The facebook ads section has literally like 20+ videos.
eCom Elites by Franklin Hatchett is HANDS down one of the most up to date information-packed course and the most affordable drop shipping course out there. Whether your a beginner or a seasoned veteran, I highly suggest you try out this course.
---
I hope you found this review useful and if you have any questions, please comment down below. I'll be more than happy to assist you.
Once again, thanks for reading my eCom Elites Review and I wish you the best of luck. You can check out my other review on Franklin Hatchett's Savage Affiliates Course
Hey, I am Mike and I am a full-time affiliate marketer! Nowadays there's a lot of people promoting guru courses and overall bad software products. I am absolutely tired of people pushing their overpriced and crappy products and courses out to everyone to take advantage of you. My mission is to review and call out bad products, software, and courses whilst recommending only the best there is! You can read a little more about my journey  here!